re-collect
Artist Video:
Anne De Gelas

Video • 5 min
August 2021
The Brussels photographer Anne De Gelas creates highly personal work. Often self-portraiture, her images can be intimately revealing. She combines handwritten and typed texts, drawings, clippings and photographs to create a form of diary.
"Describing my own life was not a deliberate choice. It became something that was just natural" De Gelas' poignant works present an openly autobiographical narrative, with themes including family, loss and trauma but also love.

De Gelas invites the viewer to witness the beautiful but often difficult moments in her life. These photo books show us the passage of time and everything it touches, whether lightly or cruelly. "Art has always been a way to survive for me", De Gelas says.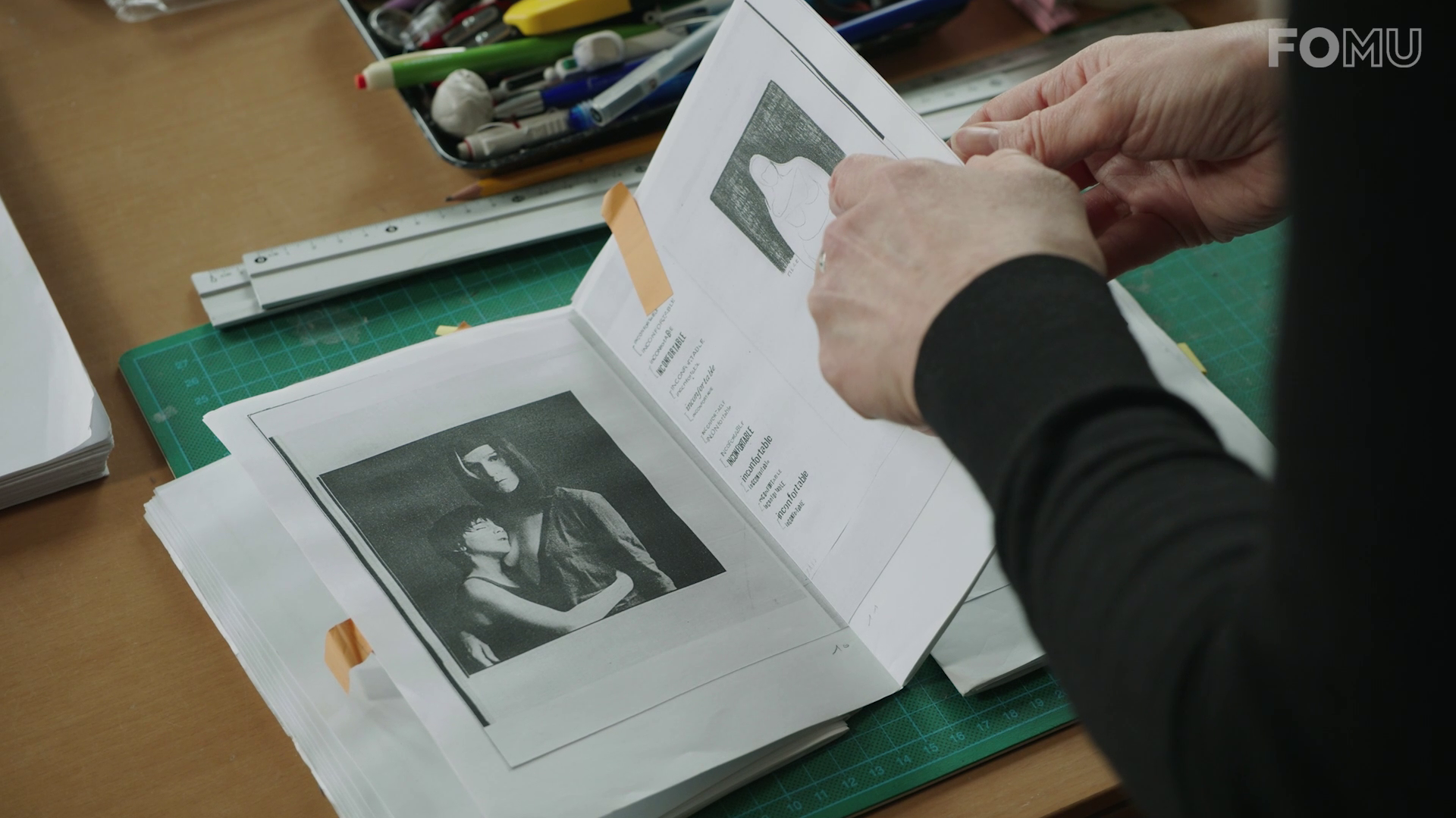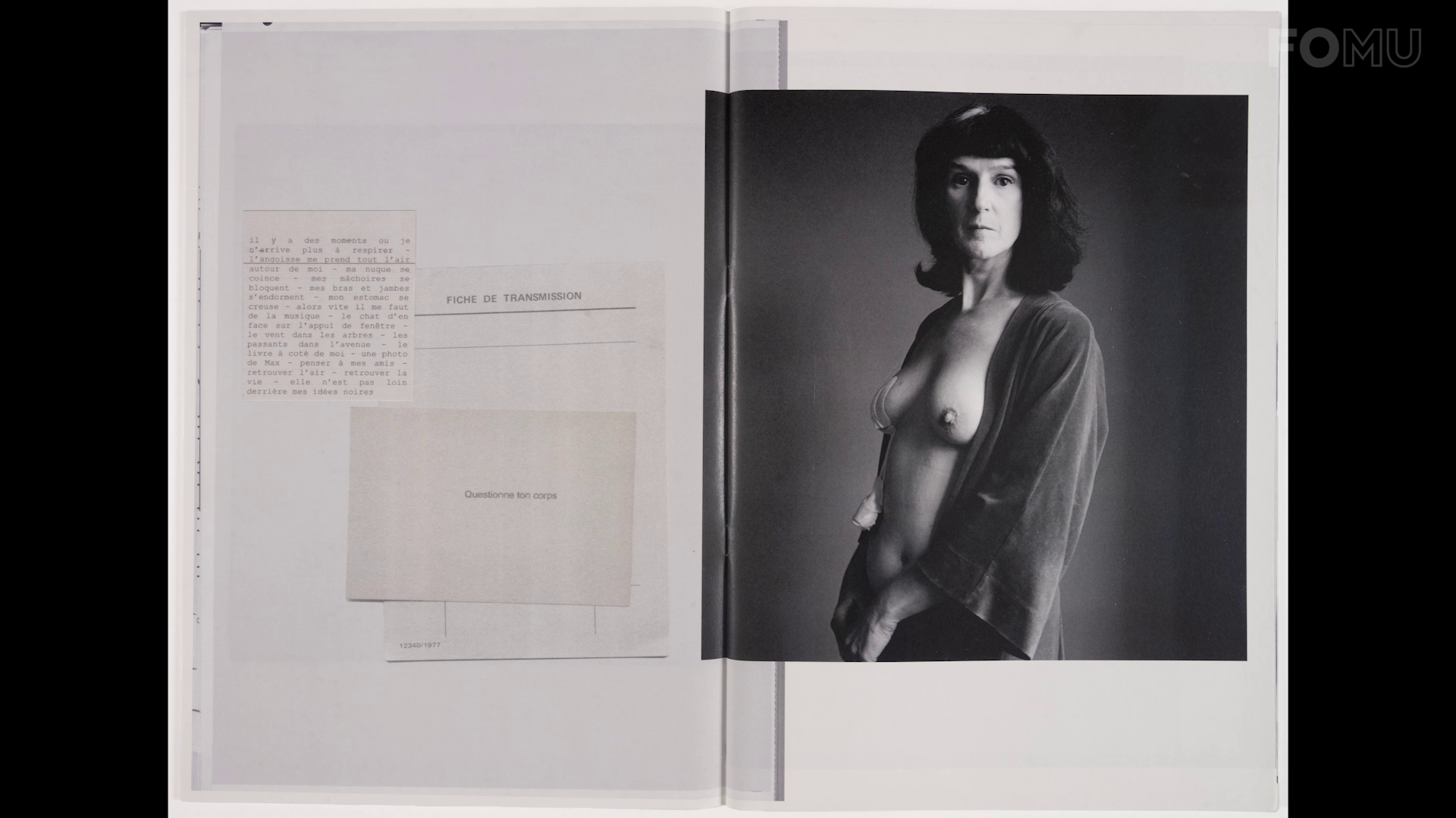 In 2020, FOMU acquired several special editions of her work, including sur une intimité… qui m'inquiète. This leporello book, published in 2004, tells the story of De Gelas' pregnancy and the birth of her son.
You can discover the work of Anne De Gelas in the exhibition 're-collect'. 're-collect' takes you on an associative walk through a decade of acquisitions. The non-chronological approach encourages new connections to be made between the works. re-collect offers a simultaneous glimpse of the collection's past, present and future.