Museum library
FOMU's reading room is open to everyone. Our library holds publications on photography from its earliest beginnings to the most recent trends and developments. A complete overview can be found in our online catalogue.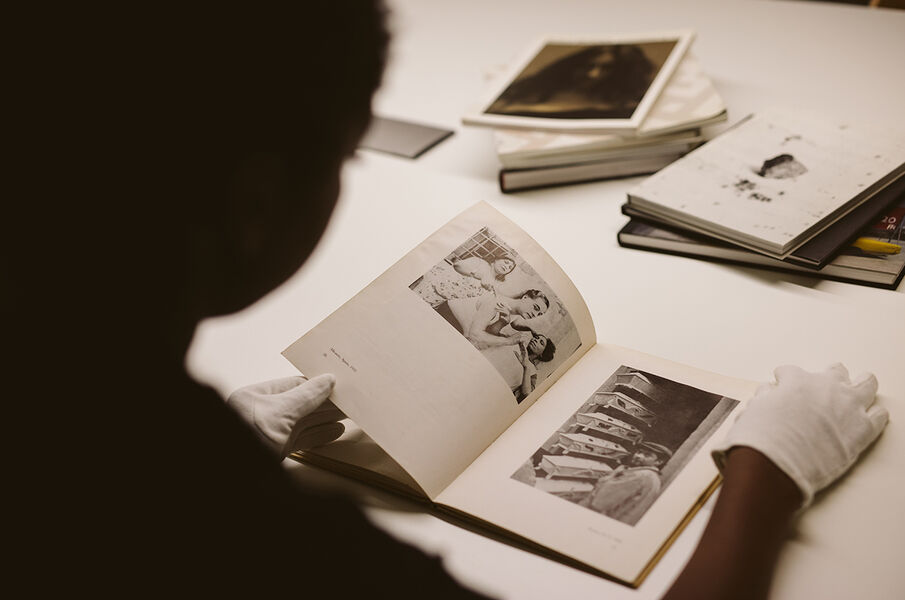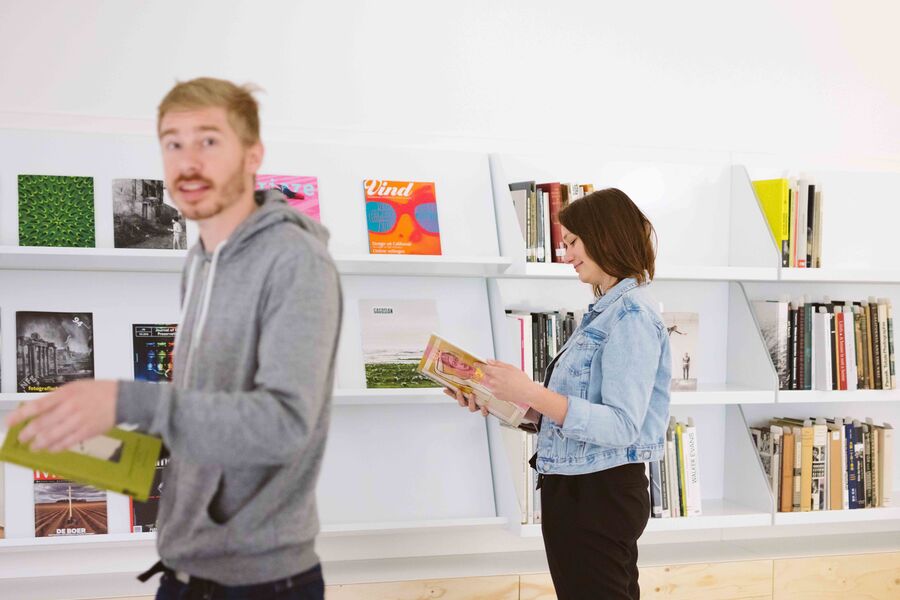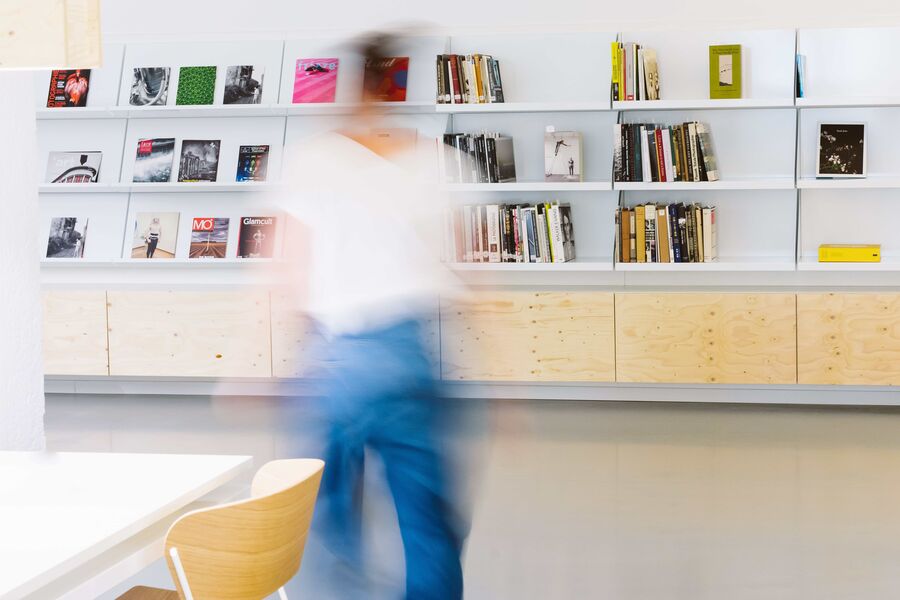 The library collection is divided into three sections: the Study Collection, the Museum Collection and Valuable Works.
The Museum Collection covers books from the international photographic canon from ca. 1950 until now, with an emphasis on Belgian and Western European photographers. The publications range from the work of a particular artist to that of an art movement . Magazines that have a significant historical or artistic worth are also part of the museum collection.


The Valuable Works are those which are fragile and unique, generally published before 1950, and that have great value as cultural heritage. Permission from the head of collection is required to access these works.

The Study Collection consists of books, magazines and other documents from the 17th century (precursors of photography) to the present day, covering various subjects within photography (techniques, styles, movements, equipment, history, manuals). A selection from the study collection as well as recent issues of photography magazines are freely available for viewing in the reading room.
READINGROOM
The library reading room is open during the museum's opening hours. Anyone with a ticket to the museum has access to the reading room, where there is a selection of photography books (reference works, encyclopaedias, photo books, etc.) and the latest issues of magazines and newspapers.
Students are also welcome to use the reading room as a study area.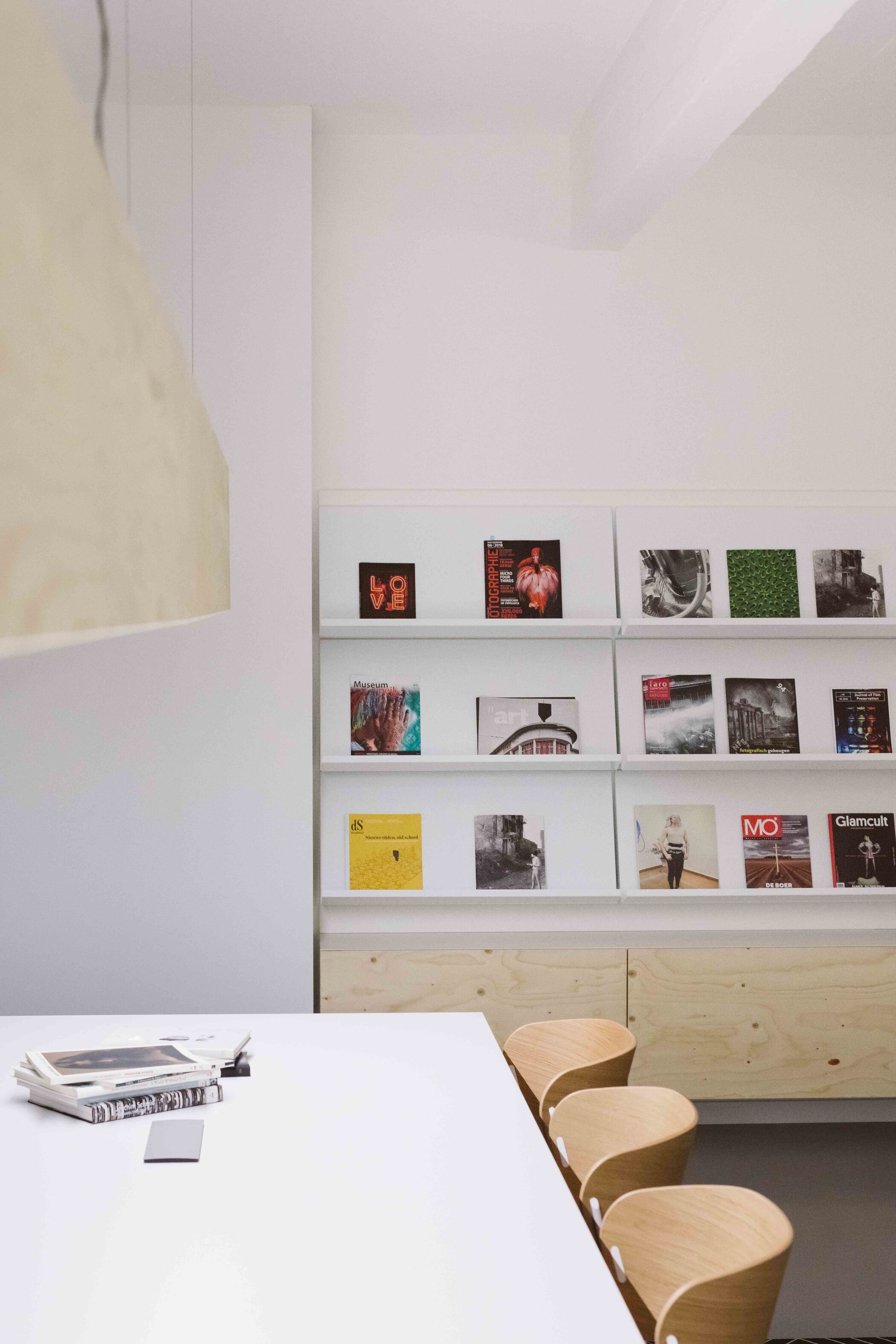 APPOINTMENT

Publications from the study and museum collections can be viewed in the reading room by appointment. Search the catalogue, make an appointment and pass on the works you want to consult. This can be done via bibliotheek@fomu.be or +32 (0)3 242 93 18.
Appointments are available from Tuesday through Friday from 10 am to 5 pm. Your reservation is confirmed by a member of staff. It is possible to request additional works while you are here.

Works may only be consulted in the reading room. You are permitted to make scans from books and magazines at no charge.
Introductory lessons and guided tours are possible on request.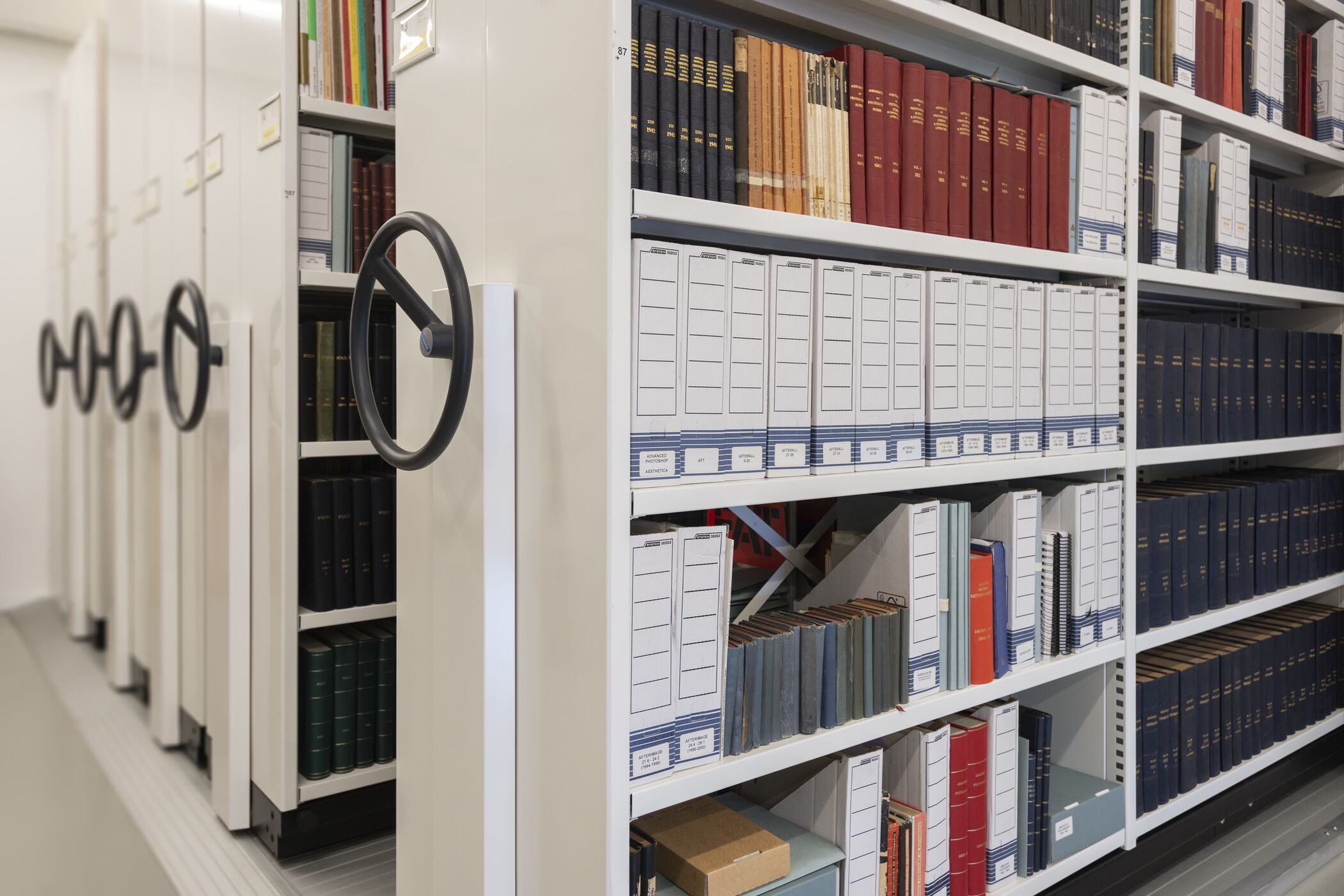 DIGITAL SERVICES
We offer an extensive digital service. Email your inquiry to bibliotheek@fomu.be and, where possible, staff will scan the articles or images that you requested.
Like to know more?
Are you interested in finding out what else the library has to offer? Don't hesitate to contact us on bibliotheek@fomu.be or call +32 (0)3 242 93 18