FOMU collection
The Kaiserpanorama
a remarkable item of the FOMU collection
Video • 4 min
September 2021
The Kaiserpanorama is one of the most remarkable items of the FOMU collection. The installation was built in 1905 and is a "modern machine", an "automaton", intended to bring photography to a wide audience. 25 people can simultaneously sit around the Kaiserpanorama and view three-dimensional images, in this case photographs of Zoo Antwerp.

A century ago, Kaiserpanoramas were set up in almost all major cities in Europe. Going to a Kaiserpanorama in the early twentieth century can be compared to going to the cinema nowadays: you paid entrance, you sat down and you looked at the images. The mechanism, powered by a motor, groaned and creaked incessantly.

Only 15 Kaiserpanoramas have been preserved worldwide. The one that FOMU has in its collection was built by Antwerp photographer Joseph Maes, commissioned by the Antwerp Zoo. It was given a place at the World Exhibition in Liège, to promote the Zoo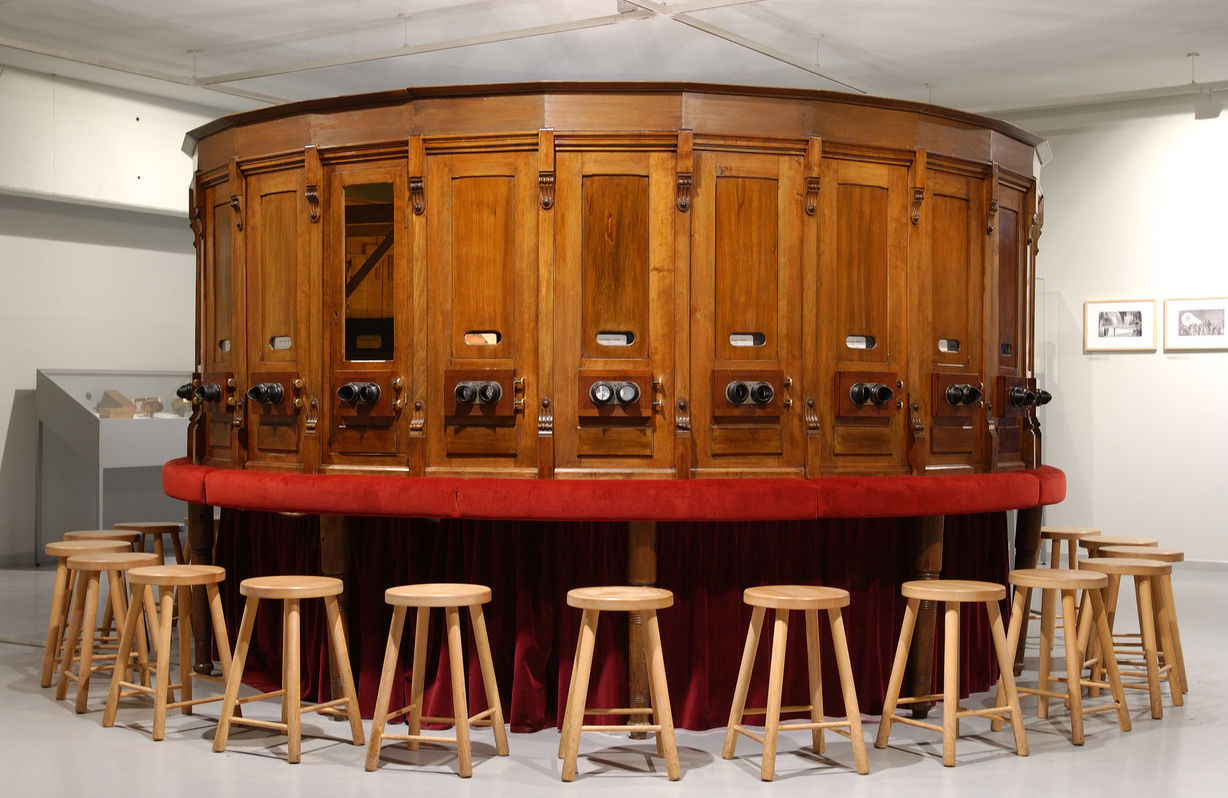 We regularly receive questions from people who saw the device at FOMU years ago.
In 2023, our Kaiserpanorama will be presented to the public again in the new collection exhibition at FOMU.