Mikhael Subotzky &
Patrick Waterhouse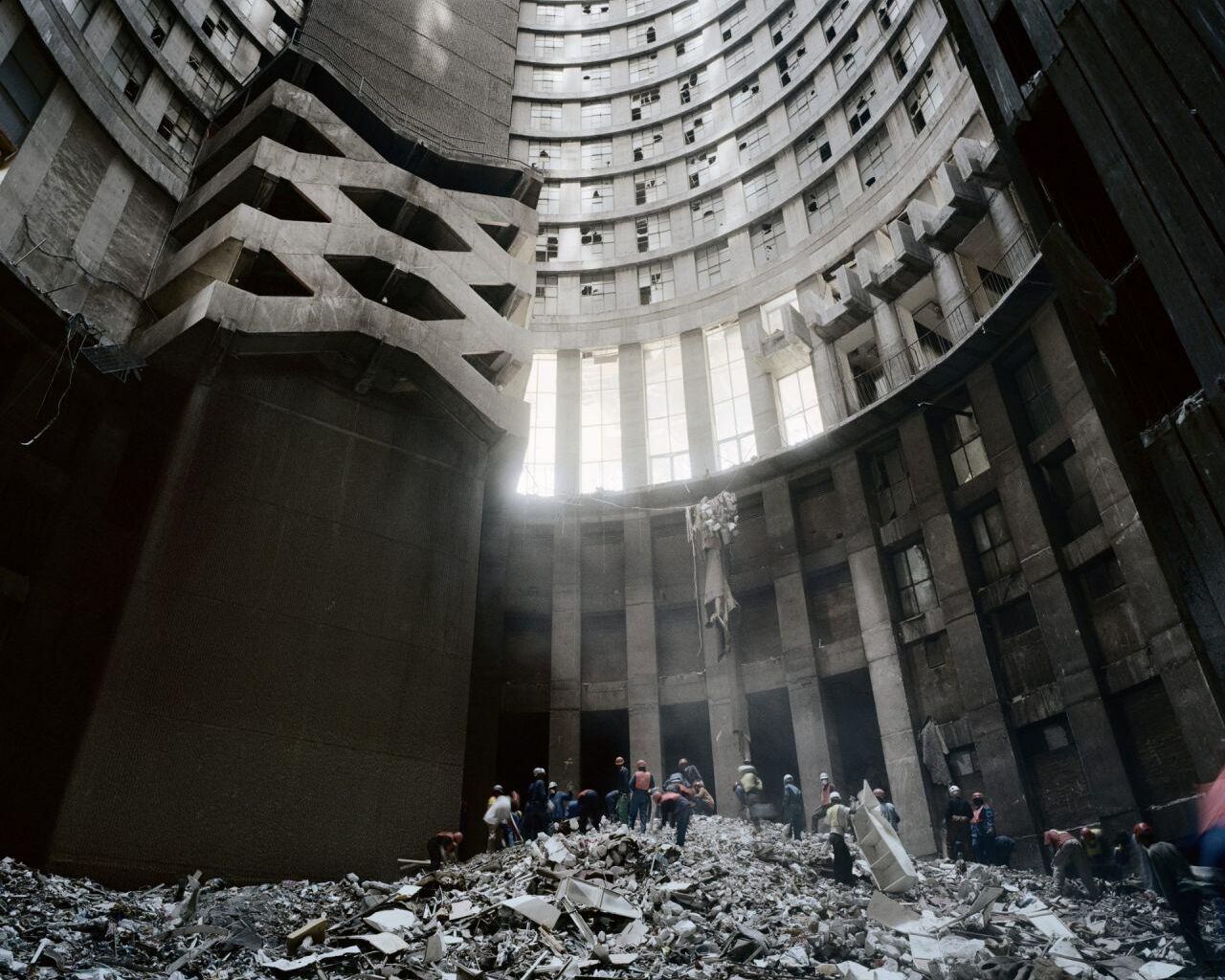 Mikhael Subotzky & Patrick Waterhouse - Ponte City
Ponte City is the latest project from artists Mikhael Subotzky (ZA, °1981) and Patrick Waterhouse (GB, °1981). The project focuses on a single building, the monumental Ponte City, an apartment block that dominates the Johannesburg skyline. One of the architectural icons of the city, it is also the perfect witness to a society in constant change.

Subotzky and Waterhouse took photographs from, inside of and around the fifty-four-storey building. As they explored, they came across stacks of documents that had been left behind in vacant apartments. These included both cards, brochures and press releases dating from the utopian beginnings of the building as well as images and texts by generations of migrants from across Africa. The exhibition gathers all this material together to bring to vivid life the symbolic value of this Johannesburg monument.
The exhibition is a co-production of FoMu, Antwerp and Le Bal, Paris. The book Ponte City, published by Steidl, will be available at the exhibition.
Curator: Joachim Naudts