AurélieGeurts - Carole & Joseph- Tamarinde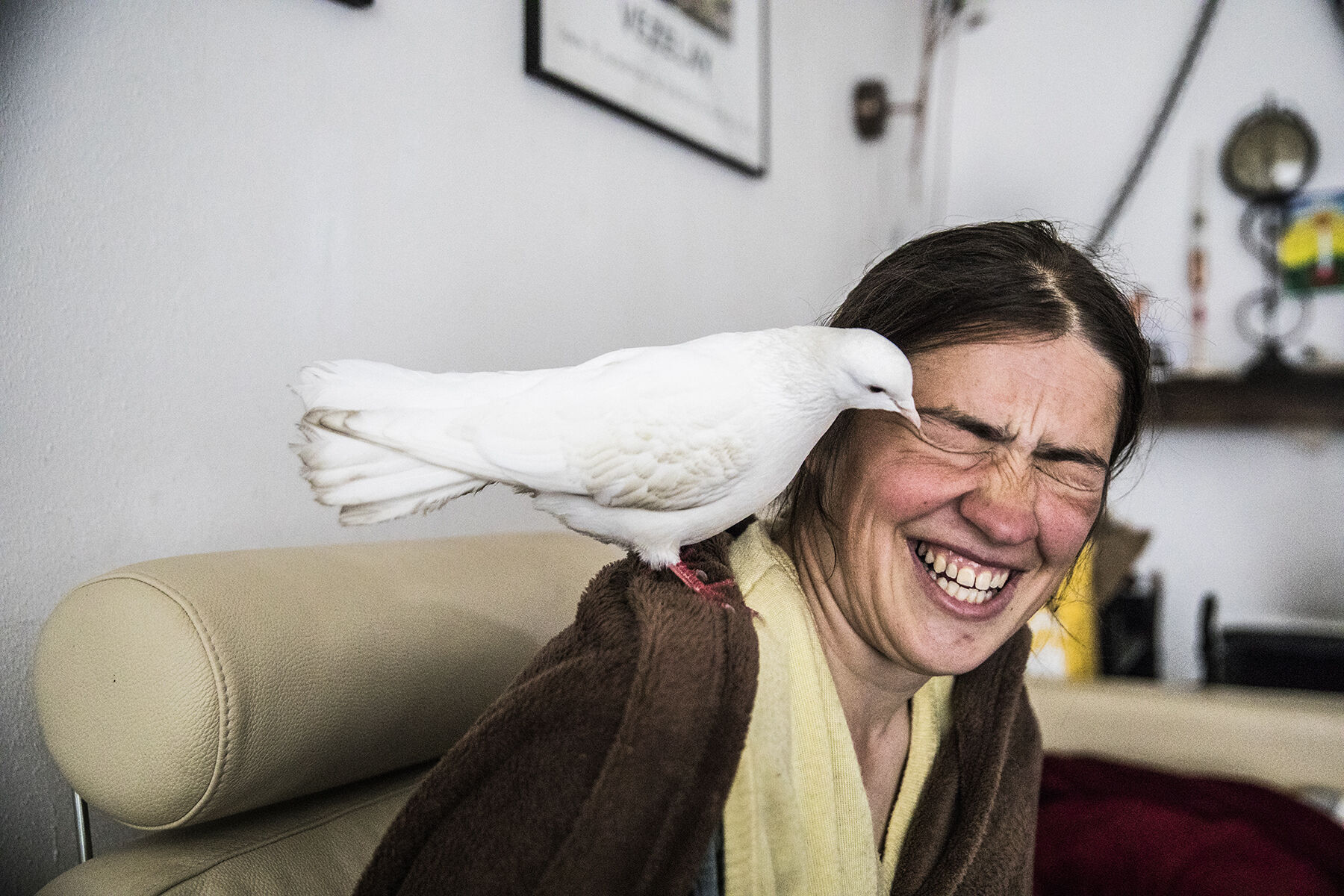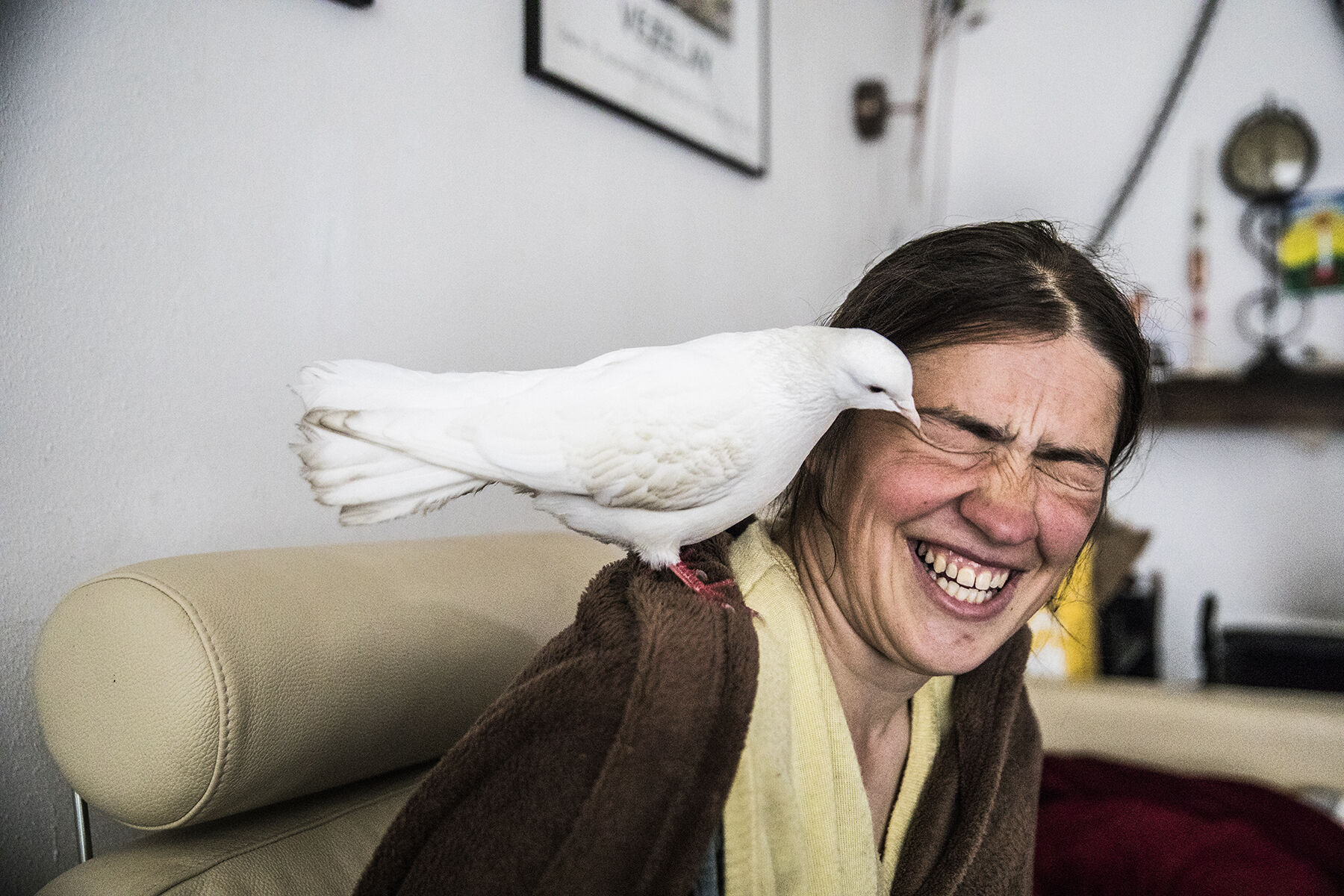 Aurélie Geurts is a regular photographer for De Morgen and de Volkskrant. In this exhibition, Geurts presents two personal series, which clearly show how she manages to gain the trust of her subjects: with patience, time and determination.
Although these series are very different from each other, they both give you a glimpse into what it is like to take care of each other and yourself in a complex world.

In the intimate photographic work Carole en Joseph, Aurélie Geurts immortalises the close connection between Carole and her 96-year-old father Joseph. When Joseph's health starts to deteriorate, Carole puts everything aside to enjoy whatever time they have left together to the full. Tamarinde is a layered portrait that raises questions about the rules our society imposes. Aurélie Geurts follows Tamarinde for a year. In the countryside, away from expectation and judgement, Tamarinde finds her freedom, together with her horse, dog and bird.
COVID-19 Work grant
In 2020, FOMU awarded COVID-19 work grants to Mous Lamrabat, Aurélie Geurts, Joud Toamah, Hélène Amouzou and Alexey Shlyk & Ben Van den Berghe. They are creating new work inspired by the precarious times we are living through. The images are incorporated in FOMU's collection.
The works presented by Aurélie Geurts are the result of the artistic assignment within the framework of this work grant. The COVID-19 work grant was financed by FOMU, supplemented by donations from visitors and FOMU Patrons, and through subsidies from the City of Antwerp