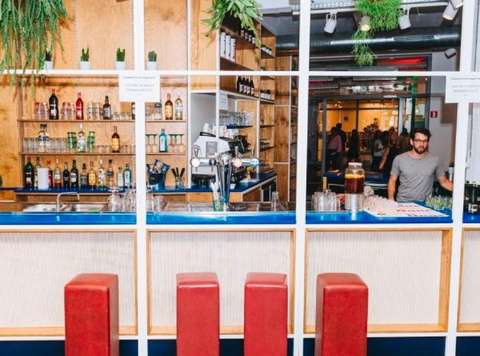 The museum café is closed for the moment to prevent the spread of the coronavirus.
Before or after your visit to FOMU, you can relax in the museum café Pixel with a drink, a tasty lunch or a piece of cake.
Museum café Pixel is open from 10 am to 6 pm. The kitchen is open until 2.30 pm. Outside the museum's opening hours, this unique location is at the disposal of companies and private individuals as a unique backdrop for all kinds of events.