7 sounds in the exhibition Present - Stephan Vanfletern
This summer FOMU and Trix join forces with a unique audio tour for the exhibition Present. The music sector has been hit hard by the coronavirus crisis. This commission is intended to provide opportunities for musicians whose planned concerts have had to be cancelled. Seven Belgian musicians each took inspiration from one of Vanfleteren's photos to write a new song: Zwangere Guy, Sunday Rose, Jaouad, Sylvie Kreusch, Miss Angel, blackwave. en Faces on TV transform the visual into the auditory.
From 09.07 you can discover these new songs during your visit to the exhibition at FOMU. All you need is a smartphone and headphones.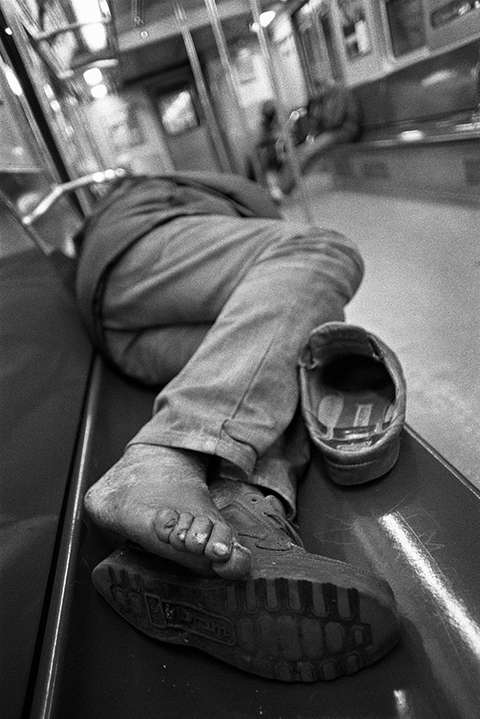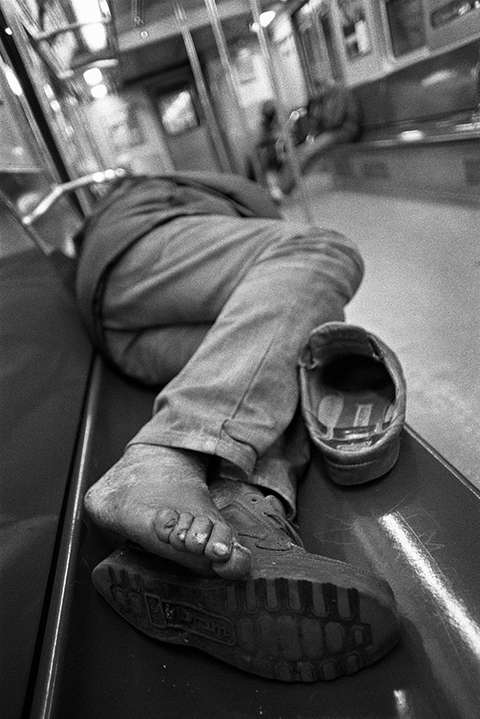 Zwangere Guy chose 'Anonymous'
"The first time I saw this picture I just couldn't get the image out of my head. No one chooses to be born. Life happens to you. While most people would just walk by and not spend a single second looking at this picture, the stillness of the image forces you to keep looking."
Zwangere Guy is actually Gorik van Oudheusden. He started out as an assistant chef at the Ancienne Belgique and now he's playing two sold-out shows there. Zwangere Guy toured the entire country with his single 'Gorik part 1' – a track on which he bares his soul, with a video clip that is equally arresting. Zwangere Guy wears his heart on his sleeve. He is better than anyone at infusing lyrics with emotion. He has released three albums: Zwangerschapsverlof Volume 3, Wie is Guy?, en BRUTAAL. This fall Zwangere Guy will release new work, of which this is the first studioresult.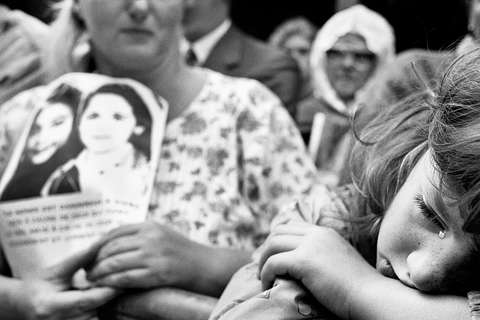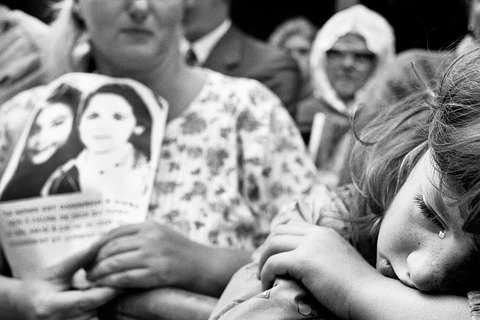 Sunday Rose chose 'Funeral of Julie & Melissa'
"I was born a year before this photo was taken but even so I feel like I consciously experienced it. Not only was the trial itself notorious, but it changed our lives forever. You could no longer play outside without someone telling you, "Look out for Marc Dutroux! Never go off with a stranger! Remember what happened to Julie and Melissa!" Parents were scared, shocked and wary, and rightly so. The images of 15 August 1996, when Sabine and Laetitia were freed: when I see them it feels like yesterday. An, Eefje, Julie, Melissa, Sabine and Laetitia, my heart goes out to you and your families. We will remember you forever."
Sunday Rose is one of many descendants of Congolese people who have settled in Belgium over the past decades. She manoeuvres between pop, R&B and soul, adding a personal twist to the cocktail she mixes. Her music is undeniably contemporary, but with the unmistakeable echo of an old soul. After previously working with various producers and singers she recently struck out on her own, and with immediate success. With her first solo single, 'Worst I Ever Had', she was one of the winners of the music competition De Nieuwe Lichting van Studio Brussel.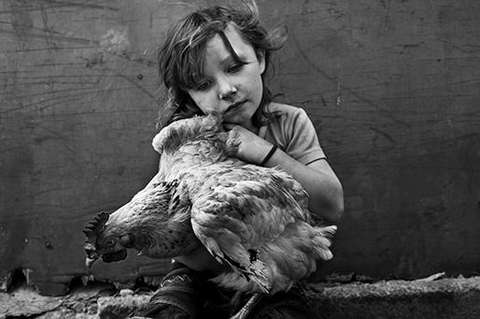 Faces on TV chose 'Roux'
"This photo exudes a loneliness that cuts me to the bone. I generally see music as a series of abstract colour formations, but the tangible, universal feelings that this photo sums up were my inspiration for Keep Me Close."

Faces on TV is salacious and sensual, an ode to drum machines and Prince. Jasper laid down the foundations for the new music in the back of the tour bus, and more than ever it reveals the crackling talent of an all-round talent bursting with creativity. As a producer, he has worked on virtually every interesting Belgian artist of recent years: Balthazar, Bazart, Warhaus, Sylvie Kreusch – you name it.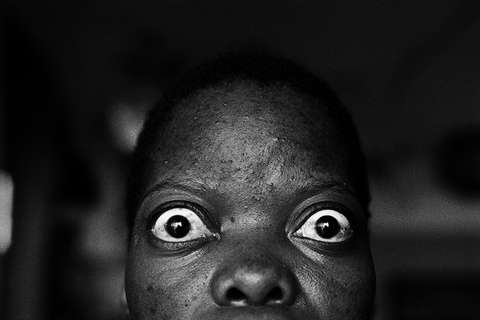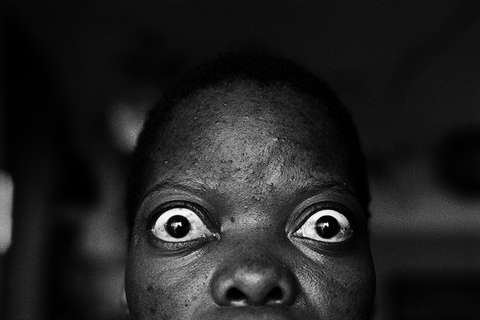 Miss Angel chose 'Aids Patient'
"I was immediately inspired by her eyes. To me, she looks like she wants more. She wants to give, but she can't always because she doesn't have all the tools. I can identify with that entirely. I kept staring and had goose pimples right away. My aim in life is to give something back to people. Can I do that right now? Sure, but on a limited scale. I know that it's the little things that count, and I'm grateful for that … but even so I want to give back more, in a bigger way, and receive absolutely nothing in return. Does that make me ungrateful? Do I want too much? Are my dreams too big? That is the role that this person plays in my track. Her picture, which reflects the power and passion and frustration in her eyes. 'I got more to give, but time is stressing my inner peace. Said I got more to give but I need some bags and fam - man I'm deeping it. I said I got more to give, if I leave I will leave knowing that I done some shit. I got more to give.'"
Angela, aka Miss Angel, has always been surrounded by hip-hop music but only found her lyrical voice a few years ago. As a lyricist she began writing songs and spitting a capella. Not long after that she connected with beatmakers and headed into the studio. In 2018 this resulted in the release of three tracks: 'Ghetto Superstar', 'Money Making Mami' and 'All Of The Shmoke'.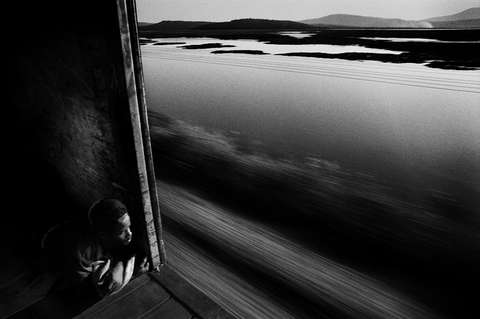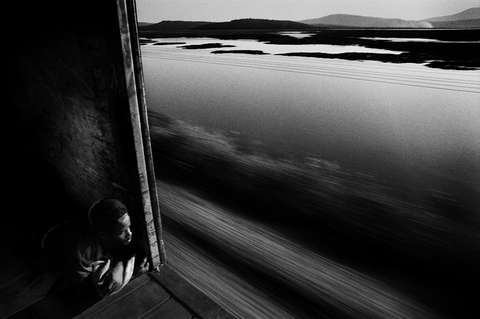 blackwave. chose 'Harald'
"The passing landscape and the meditative, contemplating gaze of the figure in the train feels familiar. The outside world seems vague, distant, almost dreamlike. Life is passing him by, yet it looks like he is completely present. Sometimes we feel like we are bound to the tracks of a train. He can only go where the train leads him, still he is more free than ever."

blackwave. is a hip hop duo consisting of rapper Jay Atohoun and singer-producer Willem Ardui. They've set themselves apart with an open-minded approach to hip hop, blending in different influences like soul, funk, jazz and pop. Alongside their live band of jazz-musicians they met in the Royal Conservatory in Antwerp, they steadily built up a strong live reputation, selling out venues all over their Europe. Releasing song after song, the real breakthrough came in 2018 with their hit-single Elusive. blackwave. released their debut album 'ARE WE STILL DREAMING?' in November 2019.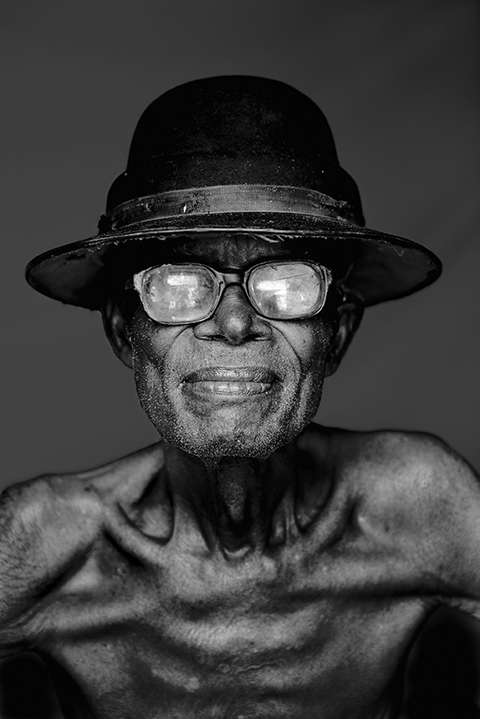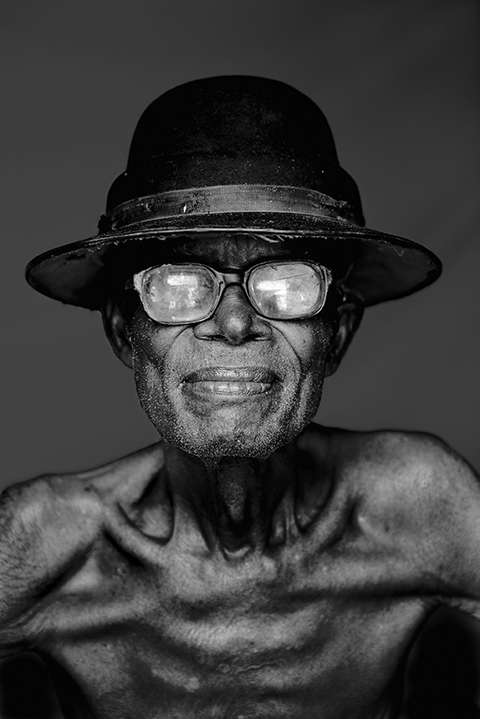 Jaouad Chose 'Etienne'
"I chose 'Etienne' , a portrait of a man with Congolese roots who stares at you through fogged-up glasses and gives you the impression of a man who has lived a long, rich life. The almost invisible gaze behind these glasses evocates a person who has been a witness and victim of abuse. This inspired me to write an intimate and personal song in which we hear a journey into the darkness of the inner self. I opted for a simple composition to capture an impression with aesthetic sobriety without adding too much decoration – just like Vanfleteren has done.

The multi-talented Jaouad is a theatre artist, an LGBT activist and – first and foremost – an artist. Jaouad's mission is to unite people through art and dialogue. In 2019 he released his first EP, Messias, with the multi-instrumentalist, producer and composer Aiko Devriendt. It is a soulful album full of pop, R&B and gospel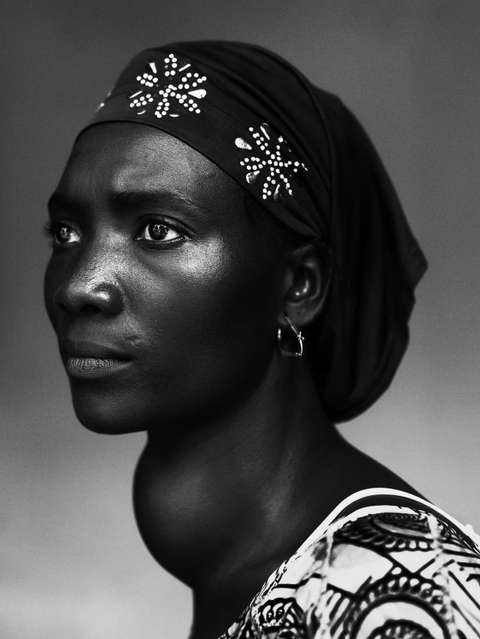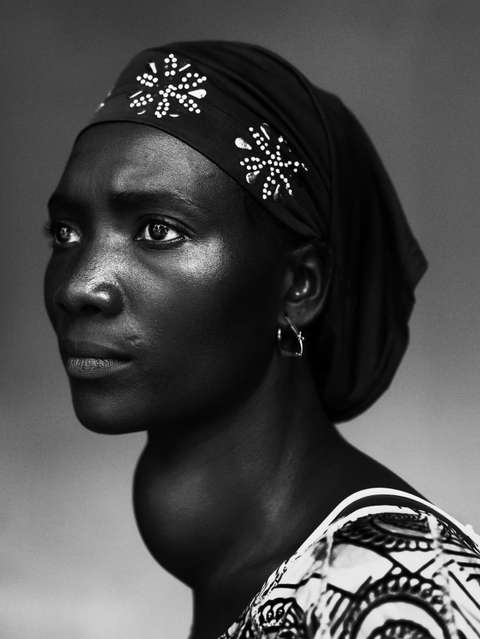 Sylvie Kreusch chose 'Makone'
"This woman was looking at me from across the exhibition. Her dark, nostalgic eyes pulled me in. Through a tiny window I saw her sorrow at first, but the longer I looked the more I also saw her strength and vulnerability. When I look at the picture now I mainly see that power. In my song I distort the vocals in such a way that they sound like an instrument, and that's how I have tried to translate that battle between vulnerability and power. With the dark, drawn-out sound I am not trying to show just the sadness but also the positive nostalgia that so attracted me to this image."
Sylvie Kreusch rose to prominence as the female vocalist of Warhaus. With her smouldering vocals, velvety tones, and impressive live performances, she won critical acclaim from magazines and newspapers such as American Vogue and The New York Times. Atypical rhythmic undulations and her demanding voice find a home on Kreusch's debut EP. Consumed with romantic extremes, Kreusch's whisper-to-a-scream timbral fluctuations are met with brutal honesty.