Visit FOMU
With family
and children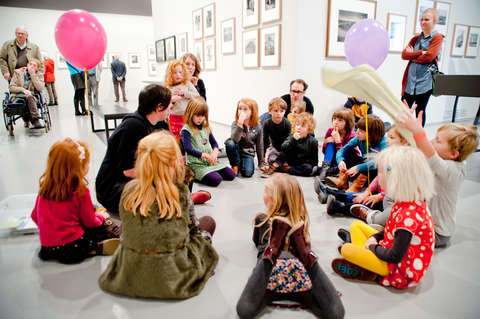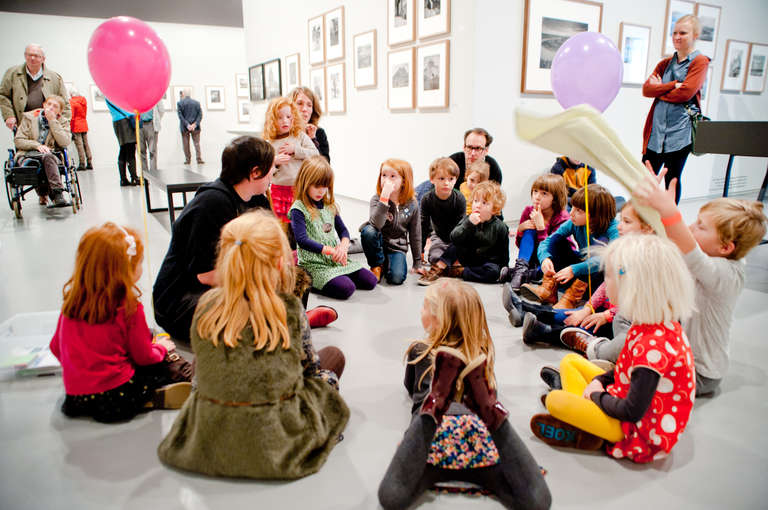 Visit FOMU with your family!
Are there any tiny photographers or little detectives in your family? Then a trip to FOMU will be an unforgetable experience. It starts in the entrance hall where you can color a nice drawing.
The smARTbox
A lovely quest through the museum. Be ready to go on an adventure with your kids or let them explore the exhibitions by themselves.
Family portrait
Take a seat in our photobooth, make some funny faces and go home with a unique family portrait. For €2 you get 2 photo strips with 3 different pictures.

Celebrate your birthday!
Surprise your friends with an original birthday party. Experiment with photography during a nice workshop. Everybody goes home with a picture. The museumcafé serves cakes and other goodies.
Nursery table
There's a nursery table in the toilet on the ground floor.
Big lockers
Keep your personal belongings in a locker
Wheelchair and stroller accessible
You can take your stroller through the museum or leave it close to the lockers
Nice stuff in the shop
In our shop you can find the nicest books, gadgets, decoration and other must-haves for children.