"This is a Safe Space" is a short film program that explores the necessity and elasticity of queer places and ideas. Is imagining and celebrating queerness inherently political? What exactly does it mean to belong to a community? Is a "chosen family" a utopia?
In addition to the Masculinities: Liberation through Photoghraphy exhibition, there is also a film program, made in collaboration with Cinema Lumière - the cinema located at FOMU. Film journalist and critic, curator/programmer and distributor Niels Putman put together a short film program: THIS IS A SAFE SPACE.
"Every time we kiss we confirm the new world coming," declaims Marlon Riggs in 'Anthem' (1991). Deviating from the white heteronormative cis male norm is a form of revolution. A safe haven for queer people is therefore not only a relief but also a necessity.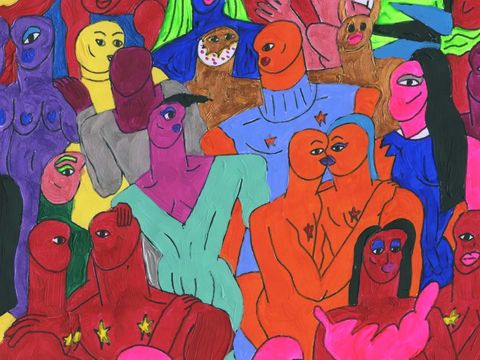 still from Adorable (Cheng-Hsu Chung)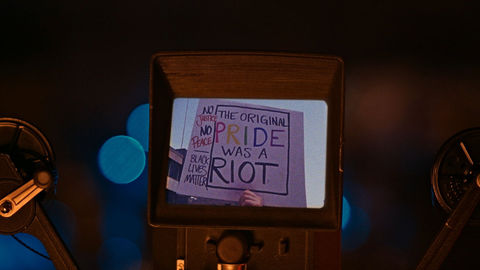 still from Tracing Utopia (Catarina de Sousa & Nick Tyson)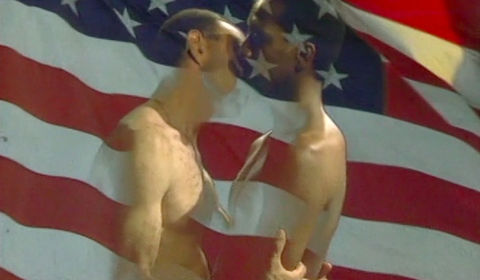 still from Anthem (Marlon Riggs)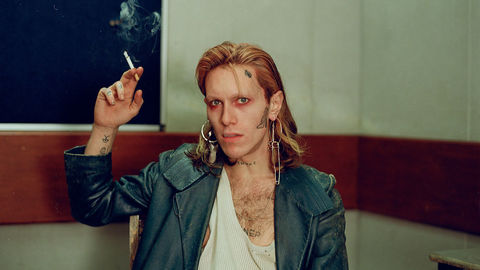 still from Isn't It a Beautiful World (Joseph Wilson)
Trailer 'Safe Space' (Mirelle Borra)
SELECTION OF SHORT MOVIES:
SAFE SPACE (Mirelle Borra, Germany, 2020, 10')

Safe Space is compiled from countless YouTube clips of ballroom events from the early 1990s, when the AIDS epidemic swept through New York City. Ballroom culture was created by trans and queer people of color in response to a society that marginalizes their existence. The film is accompanied by AI-generated voices that recite experiences of LGBTQIA+ refugees.

TRACING UTOPIA (Catarina de Sousa & Nick Tyson, Portugal, 2021, 27')

A group of teenagers discuss their ideas about a queer utopia. They build safe spaces online within a popular video game and create a manifesto for a more equal and just world where everyone can be their true self.


ADORABLE (Cheng-Hsu Chung, United Kingdom, 2018, 5')

A journey of a queer person exploring his sexuality and the queer community, fantasizing about the freedom of gender fluidity.


ISN'T IT A BEAUTIFUL WORLD (Joseph Wilson, United Kingdom, 2021, 13')

Queer performers lip-sync to anonymous testimonials as they explore neglected spaces. The blurring of time and place creates an atmosphere of the unknown, but not the elusive. The performances tell an all-too-familiar story of loneliness, traumatization and marginalization. But, as the title suggests, this cinematic world is also one full of musings of immense, heartbreaking beauty.


+ 1 MORE TBA

This short film program is part of an extensive program of activities accompanying the exhibition 'Masculinities: Liberation through Photography'. This series of activities, co-created with artist and entrepreneur Jaouad Alloul, examines how masculinity is propagated, experienced and shaped today.
Various speakers and artists will shine their light on what masculinity can mean to enter into dialogue, inspire and connect in a multi-voice program. Cinema Lumière and FOMU are joining forces for an adapted film program about Masculinities. We invite guest curators to put together a program.