During this intuitive walk, a FOMU guide will take you past photographs and cameras from 1850 to today. Surprising combinations from the FOMU collection form the starting point for an engaging conversation about photography, image awareness and the world today.

In the expo Grace Ndiritu reimagines the FOMU Collection, British-Kenyan artist Grace Ndiritu makes a radical and holistic reinterpretation of what a collection exhibition can be. Grace Ndiritu invites you to look at the FOMU collection with an open mind, make intuitive connections and abandon rational thinking. The result is a sensory experience in a modernist interior.
Ndiritu selected dozens of images, books and cameras and brought them together into an associative whole. Her photographic installation 'A Quest For Meaning' (2014) is the starting point of the exhibition and her search through the FOMU collection.
Besides works by Tina Modotti, Georgia O'Keeffe, Annie Albers, Man Ray, Wolfgang Tillmans, Filip Tas, and Nadine Tasseel, among others, the exhibition also features the 'Keizerpanorama' (1905), a masterpiece from the FOMU collection that will be shown to the public again after a thorough restoration.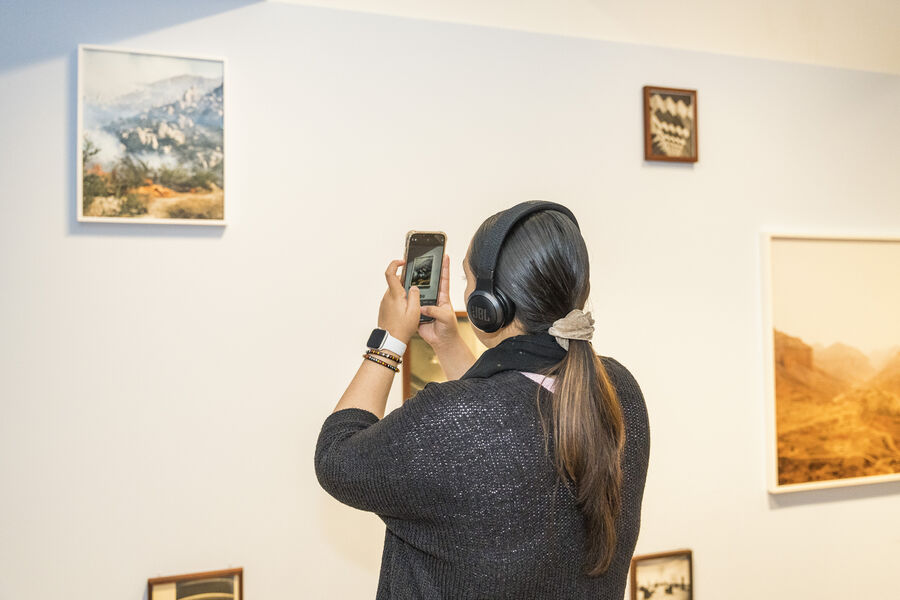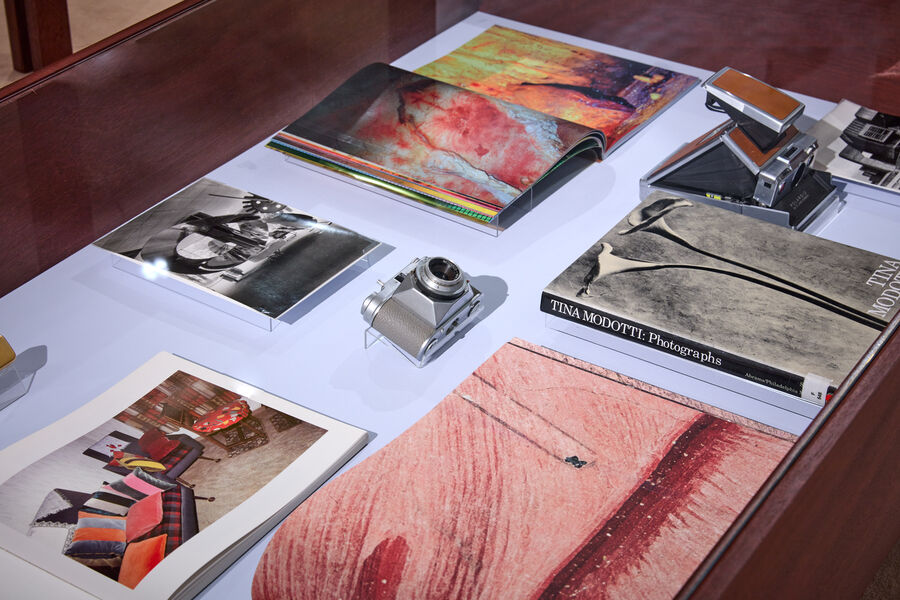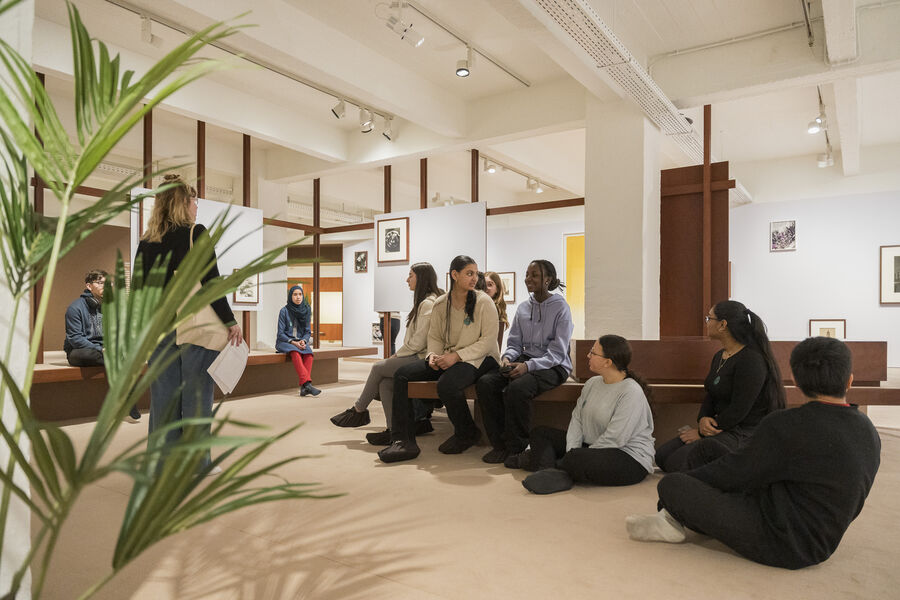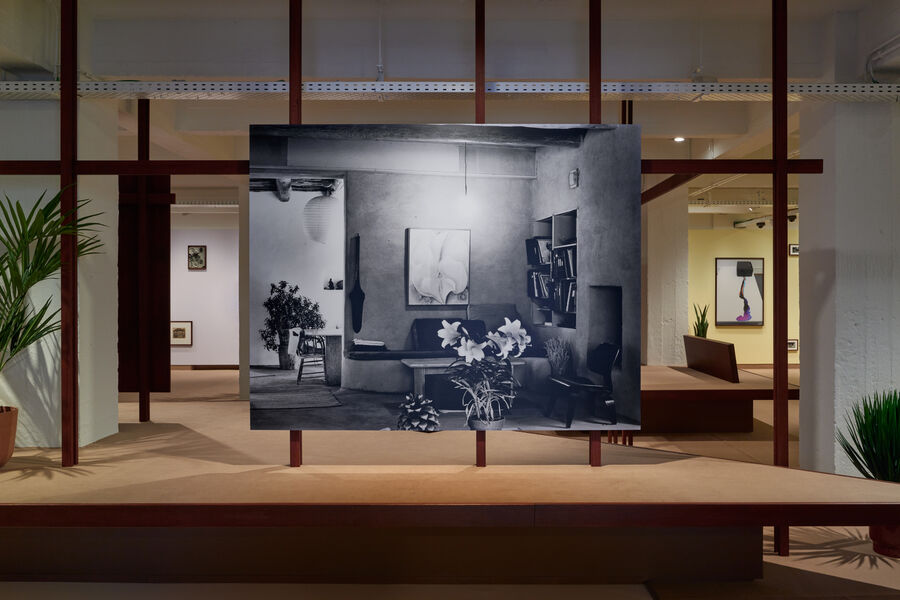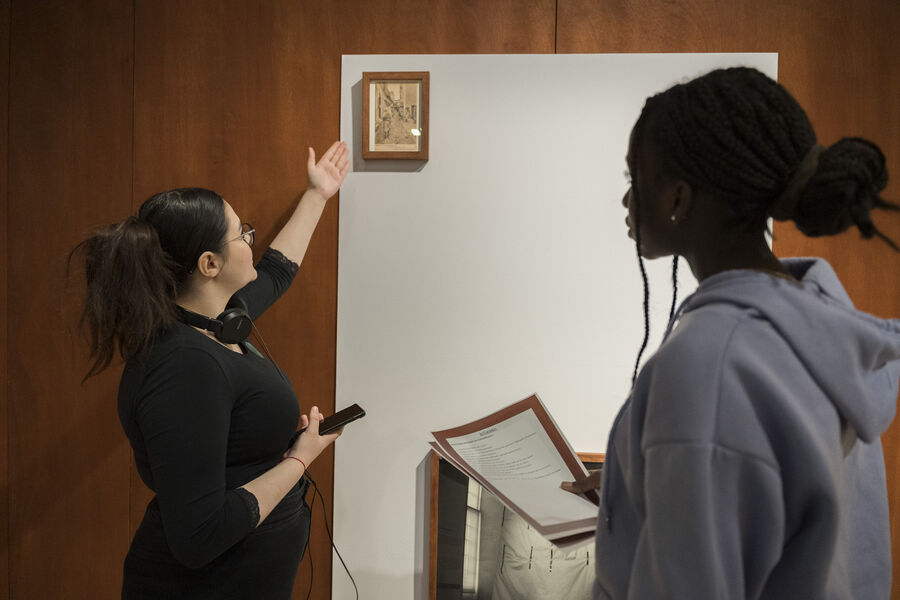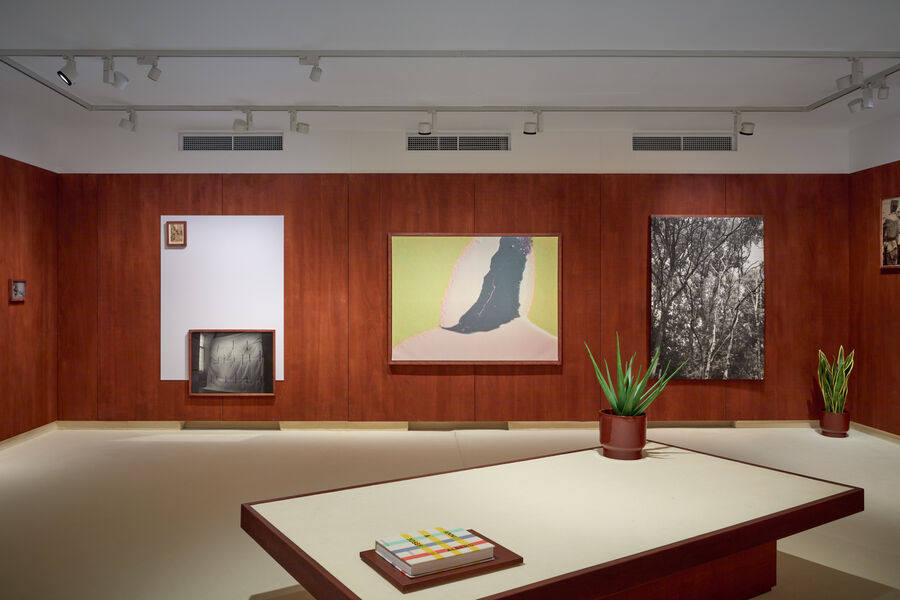 What to expect?
The guide encourages the pupils to look at the photos consciously and in depth
The students get actively involved through doing assignments
The guide activates the students via stimulating questions to connect the photos with their world today
Via the FOMU collection, the pupils get an idea of different forms of photography from the past to the present, and what role the photographer plays in it
Themes that can be addressed: photography, visual arts, visual awareness, image literacy, image formation, representation, power, ethics, history, art history. Students look consciously and critically at images from world history and form their own opinions about them.
Key competences: historical awareness, citizenship, digital competences, cultural awareness, social and relational competences
Relevant subjects: Fine arts, aesthetics, citizenship, photography – video – film, behavioural & cultural sciences, history, philosophy of life, media & communication – social skills, philosophy & moral sciences, PAV, Dutch, English, French
Practical information
This guided tour is suitable for pupils of the secondary educations, for all directions. When making your reservation, please indicate the age, level and/or area of interest of the pupils, so our guide can prepare the visit to suit your needs.
Maximum 15 persons per group
Duration: 90 minutes
Per group of 15 students, 2 supervisors get free admission. For each group of 15 students, at least 1 supervisor must be present.
Museum admission: free for visitors under 18 years old
For group visits with a guide, FOMU works together with booking platform Experience Antwerp. For all practical questions about your booking you can contact them directly on +32 3 205 56 05