Het FOMU gooit 's avonds de deuren open! Verwacht je aan een avondvullend programma met een een panelgesprek over 'Women on Men', een interview met de Nederlandse fotograaf Hans Eijkelboom en een performance door Female Takeover
Jaouad Alloul is je host voor de avond. De expo 'Masculinities' is doorlopend open en in het FOMU-café kan je iets eten en drinken.
PROGRAMMA
19u: Deuren
20u: Panelgesprek 'Women on Men'
21u: Performance Female Take Over
21u30: Interview Hans Eijkelboom door Anne Ruygt (FOMU)
De expo 'Masculinities' is doorlopend open.
Plaatsen zijn beperkt, vooraf reserveren is aanbevolen.
PANELGESPREK: WOMEN ON MEN
De male gaze is vaak de dominante blik. Wat gebeurt er als je de rollen omdraait en de female gaze centraal zet? Hoe brengen vrouwen mannen in beeld? Kan je eeuwenoude machtsstructuren omverwerpen? De Masculinities tentoonstelling werd gecureerd door een vrouwelijke curator. Wat gebeurt er wanneer vrouwen het narratief over mannen bepalen (en niet zoals zo vaak andersom)? Waarom geen 'feminities' expo?

Moderator Aimée-Fidele Mukunde gaat hierover in gesprek met o.a. Alona Pardo en Laure Cottin Stefanelli.

Alona Pardo
Alona Pardo is al meer dan tien jaar curator bij Barbican Art Gallery in Londen. Ze stelde tal van tentoonstellingen samen steeds met een focus op fotografie en film, waaronder recent: Masculinities: Liberation through Photography (2020); Trevor Paglen: From Apple to Anomaly (2019); Dorothea Lange: Politics of Seeing (2018); Vanessa Winship: And Time Folds (2018); Another Kind of Life: Photography on the Margins (2018); Richard Mosse: Incoming (2017) and Strange and Familiar: Britain as seen by International Photographers (with Martin Parr; 2016)
Pardo heeft een bijzondere interesse in werk dat bestaat op het snijvlak van sociaal activisme, esthetiek en identiteit.
Laure Cottin Stefanelli
Laure Cottin Stefanelli is een Franse beeldend kunstenaar en filmmaker gevestigd in Brussel en Parijs. Ze studeerde literatuur en film aan de Universiteit van Parijs III en studeerde af in Foto-Video aan de École des Arts Décoratifs de Paris. Stefanelli heeft verschillende residenties voltooid, waaronder het Hoger Instituut Voor Schone Kunsten, HISK (BE). Haar werk werd tentoongesteld en vertoond in onder meer het FOMU, WIELS – Contemporary art centre (Brussel, BE); États Généraux du Film Documentaire (Lussas, FR) ; KANAL – Centre Pompidou (Brussel, BE) ; Belo Horizonte Internationaal Kortfilmfestival (BR) ; Kasseler Dok-festival (Kassel, DE); Biënnale van Moskou (RU) ; Kunst Brussel (BE) ; FIDMarseille (FR).
Haar eerste middellange film 'No blood in my body' ontving de short film prize op Écrans Documentaires d'Arceuil (FR).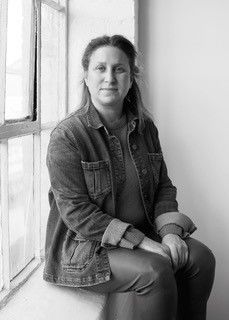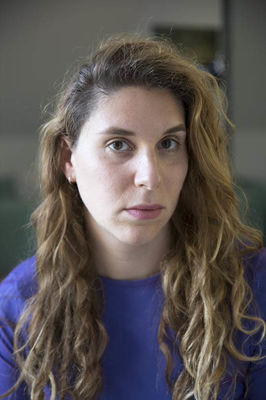 INTERVIEW: HANS EIJKELBOOM
Anne Ruygt (FOMU) gaat in gesprek met Hans Eijkelboom. Eijkelboom (1949) is een in Arnhem geboren fotograaf en conceptueel kunstenaar. Hij volgde opleidingen aan de academies van Den Bosch en Arnhem en was onderdeel van Ateliers '63 in Haarlem. Het werk van Eijkelboom gaat vaak over identiteit. In zijn fotografische series legt hij patronen en verbanden bloot.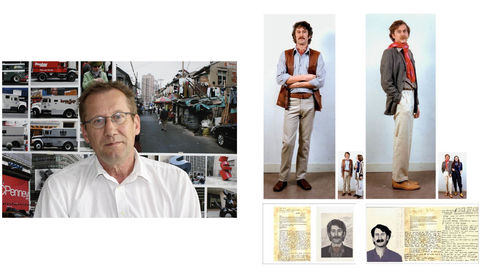 PERFORMANCE:FEMALE TAKEOVER
Female Takeover is een Antwerps collectief van jonge vrouwen die hun krachten bundelen. Via dans, muziek, woord en zang kaarten ze universele thema's als discriminatie, ongelijkheid, feminisme... aan.

Het collectief is opgericht in 2015 vanuit het idee om de "sisterhood" binnen de artistieke scene te versterken. Ze willen een stimulans zijn voor vrouwen in het algemeen, maar ook voor diegenen die via een artistieke weg iets willen betekenen. Dat doen ze via theater-en dans producties, worshops en events.

De kracht van diversiteit is een belangrijke waarde voor hen, zowel binnen- als buiten het collectief, als in de maatschappij. Female Takeover brengt verschillende individuen vanuit verschillende achtergronden en disciplines samen.