FOMU is opening at night! Look forward to a packed programme, with a panel discussion on fraternities, live music from Shaka Shams and an artist talk by the American photographer Andrew Moisey.
Jaouad Alloul is your host for the evening. The Masculinities exhibition is open for the entire evening, and you can find food and drink at the FOMU café.

PROGRAM
7 pm: Doors
8 pm: Artist talk Andrew Moisey
9 pm: Panel discussion "Fraternities: Brotherhood vs Toxic"
9.30 pm: Live music by Shaka Shams
The Masculinities exhibition is open for the entire evening.
ARTIST TALK: ANDREW MOISEY
Andrew Moisey is the author of the photobooks The American Fraternity andThe Photographic World Picture. Moisey, born in Indiana and raised in Philadelphia, received his PhD in film and media from the University of California, Berkeley, where he spent seven years photographing his brother's fraternity. Moisey is currently Professor of Art History and Visual Studies at Cornell University, Ithaca, New York.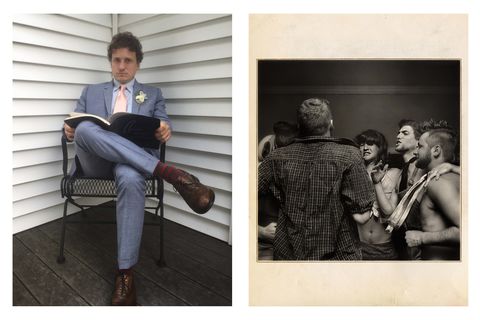 PANELGESPREK: FRATERNITIES: BROTHERHOOD VS. TOXIC
Brotherhoods & fraternities ... It can be difficult to draw the line between what constitutes solidarity and what is in fact degrading. How far should someone go just to fit in? And are hazing rituals acceptable in this day and age?

Moderator Jozefien Daelemans will be in conversation on the subject with guests Nozizwe Dube, Katrien Van der Heyden & Sebastian Steveniers.

Jozefien Daelemans
Jozefien Daelemans is the former editor-in-chief of Charlie Magazine and a freelance media maker and writer. Her book De naakte waarheid, body bullshit ont(k)leed (The Naked Truth) was published in 2019 and looks at visual representations of women in the media, and gender equality. These days she is a columnist for De Standaard and co-hosts— with Dalilla Hermans—the unfiltered podcast KEIHARD, in which they discuss current topics. She is also working on the scenario for a new TV series.

Nozizwe Dube
Nozizwe Dube is a lawyer specialised in international and European law and public law. She is the former president of the Flemish Youth Council (2015 - 2018). During her studies at the University of Leuven, she was the coordinator for UNDIVIDED, a diversity platform run by students focused on decolonisation, gender, LGBTQ+ students and intersectionality. She was a winner of the Young European of 2017 prize, which is awarded by the Schwarzkopf Stiftung to young people for their commitment to social justice. Nozizwe was born in Zimbabwe and was reunited with her mother, a refugee, in Belgium when she was fourteen years old.
Katrien Van der Heyden
Katrien Van der Heyden is a gender expert. She is specialised in gender and masculinity and published a book on the subject in 2018: Is Bont en blauw een Mannenkleur? (Is Black and Blue a Men's colour?) In her work as a consultant, she guides organisations and governments as they move towards discarding gender stereotypes, through training and the drafting of diversity plans. Katrien is also an amateur photographer specialised in night photography.

Sebastian Steveniers
Sebastian Steveniers is a documentary photographer and works as a photojournalist for the Belgian newspaper De Standaard, where he produces daily portraits and stories. He is also working on several long-term documentary projects. Sebastian is attracted to the more unusual, non-mainstream and challenging subjects and stories.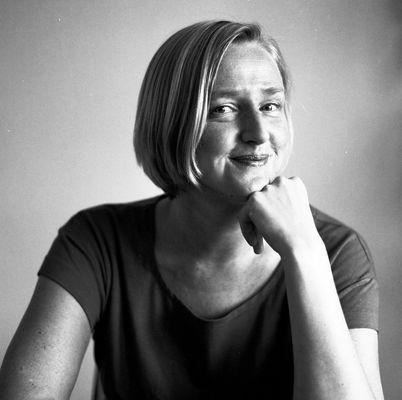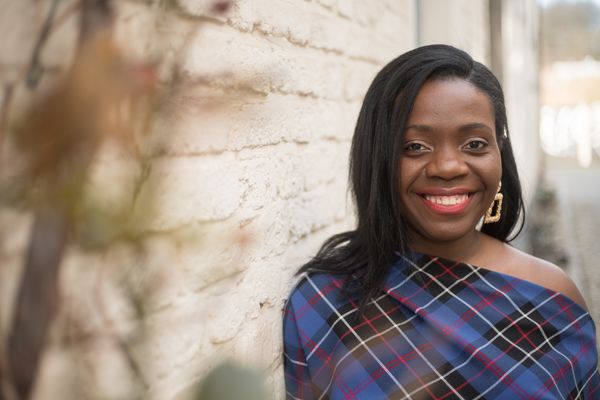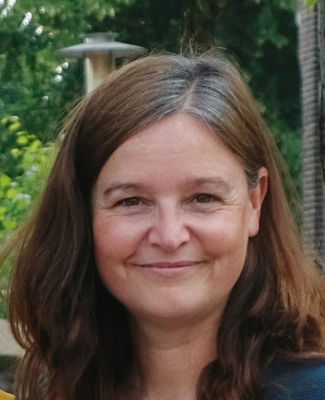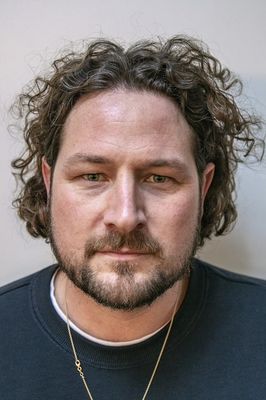 PERFORMANCE:SHAKA SHAMS
Shaka Shams is a 21-year-old rapper and poet from Antwerp. He is familiar with the many subgenres within hip-hop but approaches it in an alternative way. He wants to possess the mighty warrior power of Zulu and transform it into creativity and urge you to feel all the emotions of his music while still enjoying it.