On May 19, 2022, Diana Markosian will visit FOMU for an exclusive Artist Talk, moderated by Fiona Rogers. The exhibition Diana Markosian - Santa Barbara is exceptionally open until 8 pm. FOMU shop is open and Markosian will be there for a signing session.

FOMU presents the European premiere of the exhibition Santa Barbara by Diana Markosian (Moscow, 1989). In an innovative and deeply moving approach, Markosian tells the story of her family, and how they immigrated to America. Using film, still and archival images, Markosian explores the profound sacrifice made by her mother in pursuit of the American dream.

Diana Markosian – Santa Barbara was first exhibited at the San Francisco Museum of Modern Art, followed by the International Center of Photography (New York) in collaboration with FOMU (Antwerp) and Les filles du calvaire (Paris).


Schedule
19u – 20u: exhibition is open
20u – 21u: Artist Talk Diana Markosian
21u – 21u15: Q&A
21u15 – 21u45: book signing by Diana Markosian
This talk will be held in English
FOMU will donate all proceeds from this event to ARTISTS at RISK. ARTISTS at RISK is a non-profit organization at the intersection of human rights and the arts. Since 2013 AR has been collaborating with arts non-profits and government funders to assist artists who are at risk politically and fleeing oppression and war. More information on www.artistsatrisk.org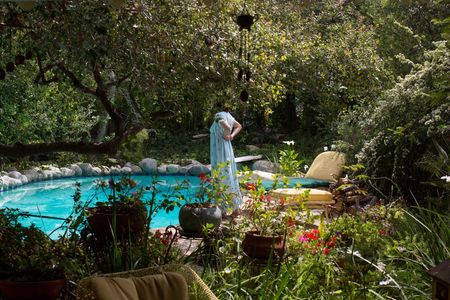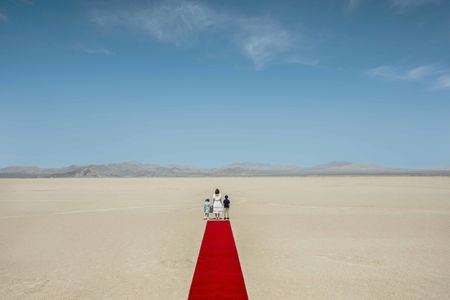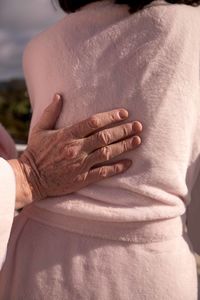 DIANA MARKOSIAN
Diana Markosian is a photographer and filmmaker who takes an intimate and experimental approach to storytelling. Blending documentary and conceptual practices, she plays with reconstruction and archetypes that blur the border between reality and fiction. Her work is represented by Galerie Les Filles du Calvaire in Paris, France and Rose Gallery in Los Angeles, California. Her first monograph, Santa Barbara (published by Aperture) was selected by TIME Magazine and MoMA as the top photo-book of 2022. Markosian holds a Masters of Science degree from Columbia University in New York.
FIONA ROGERS
Fiona Rogers is the inaugural Parasol Foundation Curator of Women in Photography at the V&A. In 2011 she created Firecracker, a digital platform and network to champion female photographers. In 2017, Fiona published Firecrackers: Female Photographers Now (Thames & Hudson) with co-author Max Houghton.

Fiona has curated exhibitions with a range of artists including Theo Simpson, Marvel Harris and Zora J Murff and has contributed written articles for books and magazines including Photoworks and the British Journal of Photography. She holds a BA from the Surrey Institute of Art & Design and is an Associate Lecturer in Photography at the London College of Communication. Previously she worked for Webber, a photographic agency and gallery with offices in London, New York, and Los Angeles and Magnum Photos in a variety of roles, rising to Chief Operations Officer.